Signs You Need Brake Service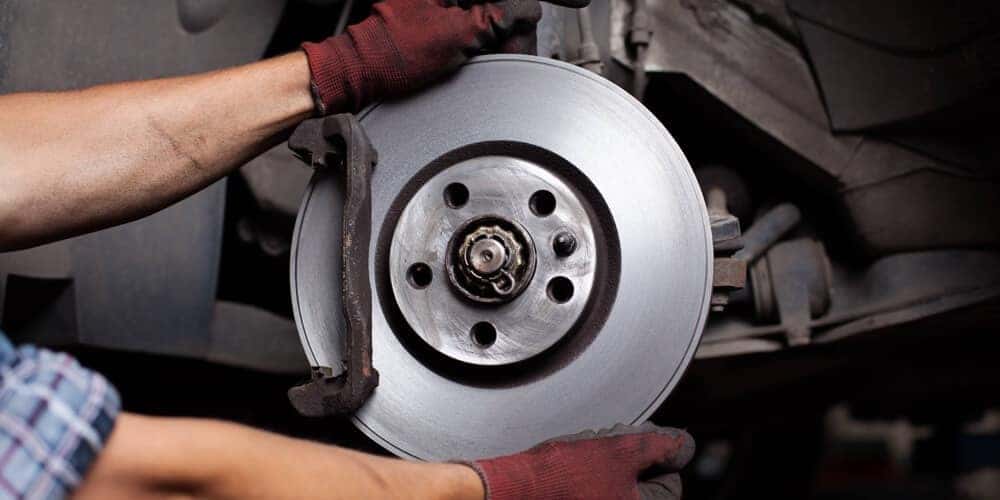 There are a few telling signs your vehicle needs brake service in the near future, including:
Brake squeaking
Steering wheel shaking when you brake
Grinding feeling on the brake pedal
Takes longer to come to a complete stop
Brake Service: What We Look For
Your vehicle's brakes should be visually inspected at least once every six months. During your service appointment, we look for the following:
Brake Rotors/Discs – Check for concentric scoring, defects, and discoloration.
Brake Pads – Inspect for uneven wear, breakage, or cracking.
Brake Drums – Excessive grooves or deep troughs dug into them where the shoes ride.
Brake Shoes – Uneven wear and rivets protruding from the friction surface.
Calipers, wheel cylinders, hoses and fittings – Hydraulic fluid leaks.
Squeaking sound – may be caused by dirt on the brakes or by loose or worn brake pads.
Constant brake noise or grinding is also a sign of trouble. Worn brakes are not only extremely dangerous but can damage other parts of the vehicle if left unchecked.
Get Your Brakes Serviced at Middletown Honda
At Middletown Honda, we understand you can't afford to have every problem with your vehicle fixed at once, but a brake problem is something you should never ignore. Our Honda-certified service department is onsite Monday through Saturday to assist drivers in and around Middletown, NY. Contact us to speak with one of our team members, or to ask about our service specials.