Car Trouble? Bring Your Vehicle to Middletown Honda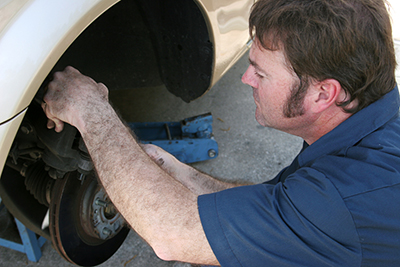 Getting proper maintenance for your vehicle is one of the most important parts of car care. And thanks to our competitive prices and professional service, Middletown Honda continues to be one of the most preferred places around Orange County to take care of auto repairs.
Middletown Honda is located at 520 Route 211, in Middletown, a short trip from many communities around southeastern New York. Our service hours are Monday through Thursday from 7:30 a.m. to 7:00 p.m., Friday from 7:30 a.m. to 6:00 p.m., and Saturday from 7:30 a.m. to 4:00 p.m.
Common Services
Our modern service facility is staffed by a professionally certified service team. Popular service requests include:
Oil changes
Wheel alignments
Tire rotations
Timing belt replacements
A/C repair
Don't miss our regular service specials! We are constantly offering coupons that can help you save on basic services.
When to Get Service
You don't need to be a mechanic to know when you need to get your car serviced. Your vehicle's manual has a special service schedule in it that lays out when you need to take care of the things like oil changes, timing belt replacements, wheel alignments, and more. Taking care of this will not only help you to keep your vehicle's resale value high, but also help you to avoid more expensive repairs in the future.
For example, even though you need to get it changed a few times during the lifetime of your vehicle, a skipped timing belt replacement could mean huge repair bills. It could also mean a total vehicle loss.
Making an Appointment With Middletown Honda
If you're overdue for service, feel free to make an appointment with our team. You can either give us a call or schedule service online. Our team is here to help you to keep your vehicle running happily and healthily for many years to come. We hope to see you soon!