Future Headlights May Block Out Rain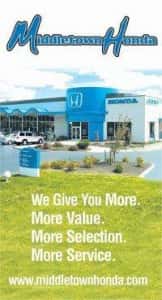 If that headline sounds a bit strange to you, don't worry, I thought it was weird at first too. It turns out that Intel is currently working on a headlight design that will improve night visibility in the rain, and it does it by basically erasing the rain from your view.
Okay, maybe that still sounds pretty strange, but hopefully it also sounds pretty interesting. The science behind it is pretty simple:
A camera picks up where a raindrop is in the projected area of a headlight
The camera sends a signal to a computer that controls the headlight
The headlight projects everywhere but where it has been recorded that there are rain droplets.
Of course, this does require a very different kind of headlight than you're used to, one that is much more like a digital projector than a lightbulb, but if implemented, it could greatly improve night vision when driving in the rain. And right now, if you're anything like us, you're probably wondering how long it will be before this feature becomes standard on new Honda models.
The answer is surely going to take some time, as these are just in the design stage, but the fact that Honda's initiative to load their vehicles down with the latest in comfort and safety technology has been met by praise from drivers and critics means that we wouldn't be surprised to see them become one of the first automakers to standardize these rain-erasing headlights, much like the rearview camera system.
Current Cutting Edge Safety
There's more than just the camera system at play in the new Honda lineup, however, with features like the ACE II body structure distributing the energy from a collision more safely than traditional designs and options like lane departure and blind spot warning systems helping to overcome traditional safety obstacles, it's no wonder that vehicles like the 2013 Honda Civic receive awards like Top Safety Pick+ from the IIHS.
See the Latest in Honda Safety at Middletown Honda
If you want to stay in the loop on Honda's latest safety and technology innovations, you're already practicing one of the best ways: read our blog regularly. Better yet, drop in at Middletown Honda and chat with our sales experts; we'd love to see you!