Getting Your Car Ready For Back To School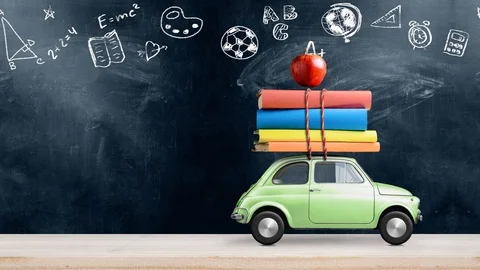 With kids getting ready to head back to school, they will be traveling, whether it is to high school 10-20 mins away or to college, 2-5 hours away. Either way, your car needs to be prepared for the commutes being taken. 
Keep your car clean, both exterior and interior. Not just for aesthetics, but by keeping up with your car, it will last much longer and be more reliable.
Get an inspection before school starts so you don't have to worry about it during the semester.
Make sure your car has all the necessities up to date. Oil is changed and clean, tires have air, fluids are filled, cooling and heating systems are working properly.
Make sure your windshield is clean, and lights are working correctly for good visibility, and there are no harsh films on either.
With the constant miles being put onto your car, things can go wrong and being as busy as you are with schooling, it is forgotten about sometimes. Make sure you are aware of the things that need to be done to get you from one place to another safely, before its too late.