Honda Accord Hybrid Wins 2014 MotorWeek Drivers' Choice Award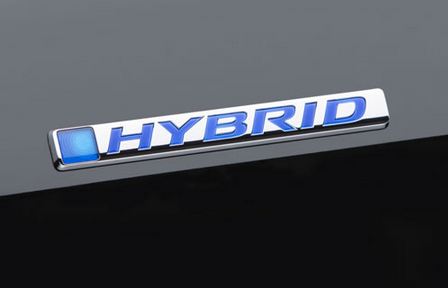 When people think of hybrid gas/electric vehicles, they often think of the Toyota Prius. The Prius is a fine vehicle, but just because it is well known does not mean it is the best. Consider, for example, the fact the new 2014 Honda Accord Hybrid recently won the Drivers' Choice Award from Motorweek. This prestigious designation means that the Honda Accord Hybrid delivers more of the features that real drivers are looking for. If you are in the market for a hybrid vehicle, you need to consider the Accord Hybrid. Experts agree that it delivers. These are the features the judges at Motorweek raved about.
No Compromises
The editors at Motorweek have their finger on the pulse of today's drivers. They know that for most, an electric vehicles is a nice idea, but impractical in practice, at least for now. They also know that too many hybrids offer cramped spaces, small ranges, or unreliable engines. The editors at Motorweek praised the Honda Accord Hybrid for delivering the benefits of an eco-friendly vehicle without any of these drawbacks. This is the car for drivers that want to save gas and go green without sacrificing the driving experience.
Exceptional Range and Efficiency
The 2014 Honda Accord Hybrid has a fuel efficiency rating of 50 mpg city and 45 mpg highway.* When you really dig into the numbers on hybrid vehicles, many do not offer the levels of fuel efficiency that drivers expect. The Accord Hybrid does, and the editors at Motorweek noticed.
Classic Accord Features
Many drivers struggle to find a fuel efficient hybrid vehicle that also meets their other automotive needs. The Accord Hybrid is just like any other Accord, it just uses less gas. That means you can count on getting a comfortable interior, advanced safety features, lots of cargo and passenger space, and a smooth driving experience. Motorweek praised the Accord Hybrid for the same reasons they have praised so many past Accord models.
Find the Honda Accord Hybrid at Middletown Honda
Head down to Middletown Honda to see what the editors at Motorweek were raving about. We would be happy to walk you through the ins and outs of this vehicle and let you take it for a test drive. Experience what sets an award winning vehicle apart.
* 50 city/45 highway/47 combined mpg rating. Based on 2014 EPA mileage ratings. Use for comparison purposes only. Your mileage will vary depending on driving conditions, how you drive and maintain your vehicle, battery-pack age/condition, and other factors.