Honda Puts More Money Into its Ohio Operations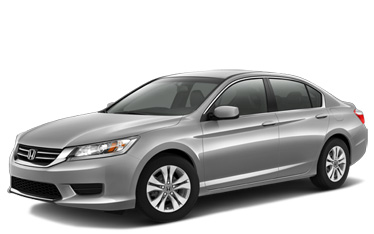 While Honda may be a Japanese brand, its American birthplace was in Ohio. When Honda decided to begin to manufacturer its popular Accord model stateside, Marysville, Ohio, was where they decided to do it. Since 1982, American workers have been constructing Accord models in the Marysville plant, cars that are not only shipped to different Honda dealerships the United States, but also internationally. And while the plant employs several thousand local residents in its walls, it has allowed for the creation of countless more jobs in the area that help to support plant operations.
A $215 Million Investment in the Future
Honda has decided to take this investment in its American operations even further. An additional $215 million in its Ohio operations is planned over the next few years. This includes the addition of a new powertrain and technical training center at the engine plant in Anna, Ohio and an additional technical training center in Maryville.
Honda is also planning on building a heritage center that honors and explores Honda's more than 30 years of manufacturing in Ohio. The public center will showcase different achievements Honda North America has accomplished since it was announced in 1977 that Accord production would begin in Marysville.
A Reputation for Innovation
Honda continues to be a standard bearer in the advancement of automotive technology. Recently, this has been in developing vehicles that are not only more efficient at consuming fuel, but ones that consume different types of fuel, such as hydrogen or natural gas. A recent partnership with General Motors on developing better fuel cell technology will help to create alternative fuel options that are more affordable by consumers.
Test Drive the Accord at Middletown Honda
Like we said, it may have a Japanese name, but the Accord is an American car through and through. If you would like to take the 2013 Honda Accord out for a spin, we encourage you to visit Middletown Honda. We're located at 520 Route 211, in Middletown.