Scenic Drives Around Orange County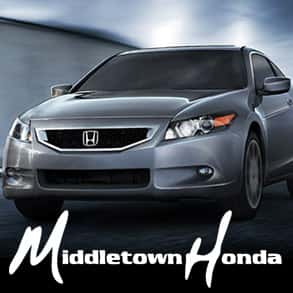 Spring is officially here and everyone at our Middletown Honda dealer is excited to take advantage of the beautiful weather and fresh foliage. While it might be too chilly for shorts and tank tops, it's still sunny enough to get a good dose of vitamin D in the comfort of your car. There are many great places to take a scenic drive here in Orange County. These are a few of our favorites.
Seven Lakes Drive
This beautiful, twisting drive will take you north from Sloatsburg up through Harriman State Park to Bear Mountain. Since Seven Lakes Drive runs through Harriman State Park, there are plenty of opportunities for hiking, photography, and camping. There are also pristine views of the famed Seven Lakes as well. The Seven Lakes are made up of Sebago, Kanawauke, Skanatati, Askoti, Tiorati, Silver Mine Lake, and Queenboro Lake.
Route 9
At the north side of Bear Mountain State Park, near Fort Montgomery, you'll meet the Hudson River, which you can cross via the Bear Mountain Bridge or appreciate from either bank via Route 9. It's a unique two-lane highway for much of its length, boasting one of only two ferry connections in the U.S. It runs north from Champlain, NY all the way through New York and New Jersey to Delaware in the south. On the east bank of the Hudson, past Cold Spring, is Breakneck Road, which runs along Mount Taurus and Breakneck Ridge and offers beautiful views of Storm King Mountain.
Long Mountain Parkway and US 6
If mountainous scenery is more inviting, then you should take US Route 6 northwest from Bear Mountain toward Middletown. This path will take you back across the northern boundary of Bear Mountain State Park past Queensboro Lake, in between Lake Massawippa and Lake Te-Ata, and up Long Mountain Parkway, a popular destination for bicyclists, hikers, and campers.
Although there is a lot of traffic at the intersection of Route 6 and the New York State Thruway, much of the scenery west of the intersection is rural with views of Shawangunk Ridge. The ridge contains an interesting slice of biodiversity where cliffs, caves, and swamps intersect each other and pose unique challenges for plant and animal life.