Winter Driving Tips

Prepare for driving in snow this season by properly equipping your vehicle for the road debris, ice slicks, snowfall, and other troubles of Middletown winters. It's essential to have fresh windshield wipers and fluid, test your antifreeze, and always have an emergency kit on hand during inclement weather. Learn more about how to drive in snow from the team at Middletown Honda, and schedule service in advance to ensure that your Honda is ready for winter driving.
How to Prepare for Driving in Snow
To prep for winter weather, be sure to: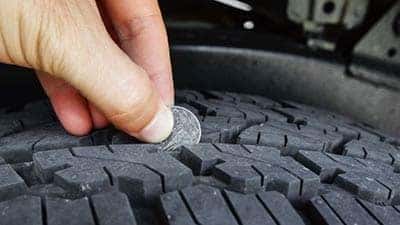 Inspect Tire Tread
Your tires' ability to grip the pavement is even more essential in slick winter weather. To check that your tires' tread depth is adequate, take a quarter and plunge George's head face down into the tread. The less of his head you can see, the better. If you can see the top of his head, you may need new tires. Contact our parts department for further inquiries.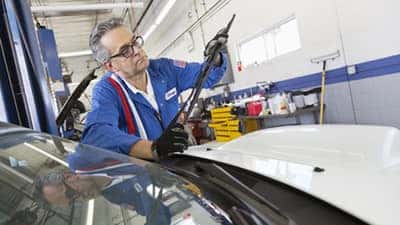 Get Fresh Windshield Wipers
Other vehicles may kick salt and grime onto your windshield, dramatically decreasing your vehicle's visibility. Be sure to check your wiper before driving this winter, and be sure that you refill your windshield wiper fluid accordingly.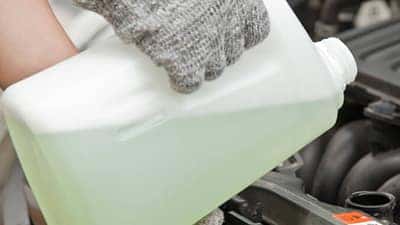 Test Your Antifreeze Levels
Be sure to check your antifreeze (or coolant) levels by ensuring that the liquid hits the "full" line on the coolant reservoir. If it doesn't, add a 50/50 mixture or water and coolant until it reaches the designated line.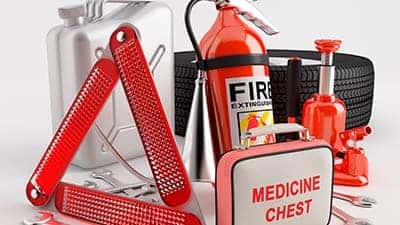 Keep an Emergency Kit Handy
If case of a winter driving hazard, keep an emergency kit stocked with first aid supplies, blankets, flashlights and extra batteries, a shovel, and a rope.
Winter is Coming: Prepare Your Car
Now is the time to ensure that your vehicle is prepared for winter by checking the tire treads, replacing windshield wipers, testing anti-freeze levels, and preparing an emergency kit. Our specialists at the Middletown Honda service center can help you complete these tasks, so take advantage of our service specials, and contact us to schedule us a visit today.