Great Music for Driving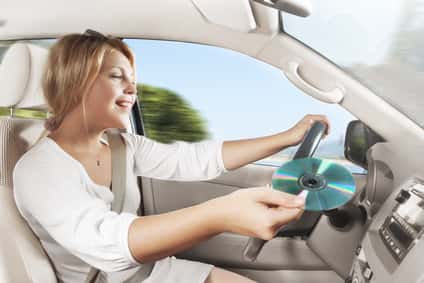 You're out on the biggest road-trip of your life. Halfway through, though, and you've not only gotten sick of all your favorite music, but also steamrolled through all of your friends' music recommendations. On top of that, Pandora is treating you like a total stranger, suggesting music you couldn't even remotely like.
Then you've come across this blog and are ready to try anything on Spotify. While recommending music can sometimes be a stressful thing for all parties involved, here are some great picks I have found to be great for driving. Open up Spotify and give them a listen. After all, if you're road tripping and just crossed the Mississippi, you're going to need some distractions.
The ability to stream internet apps through your music system or auxiliary/iPod connectivity comes standard on many Honda vehicles, including the 2013 Honda Civic. Be sure to check them out at Middletown Honda!
Early Morning Hits
There are two kinds of ways most drivers like to approach the sunrise: full force or easy-does it. Here are suggestions for both:
For the rockers: Reign of Terror by Sleigh Bells. If you're a fan of hard, driving beats and unique vocals, this is a great pick to start your day, especially if you have a long drive ahead of you. If you missed your morning coffee, be sure to check out their first album, Treats, as well.
For those that like to easy into the day: Rabbit Songs by Hem. Folksy country from a Brooklyn-based band is great for rolling down whatever remote highway you're stuck on, whether if it's in the midst of mountains or cornfields.
High-Noon
The sun is high, and you're feeling good. Here are some suggestions to keep you there.
Exit Planet Dust by the Chemical Brothers: Filled with amped up tracks, Exit Planet Dust will make the long mid-day enjoyable.
A Jar of Flies by Alice in Chains: an increasingly forgotten side of the Seattle Grunge movement that spawned Nirvana, Alice in Chains has both pleasantly unique vocals and instrumentals. The name might sound a little dark, but this acoustic style EP has an uplifting spirit to it. This is also a perfect piece to carry you into the later evening.
Dusk and Night
The night brings adventure and a different face to the road. These works change is up a bit.
The Fire Bird Suite by Igor Stravinsky: this rousing, revolutionary piece was written in the defining days of the modern movement of classical music. It pairs nicely with sunsets, open roads, and any landscape filled with shadows.
A Storm in Heaven by The Verve: made by one of the pioneers of the Britpop scene (think Blur and Oasis), A Storm in Heaven is ambient, yet melodic, with equal parts pop and brooding.