2018 Honda Ridgeline
2017 Nissan Frontier
2018 Honda Ridgeline vs 2017 Nissan Frontier
It makes sense for Goshen drivers to enjoy a mid-size pickup for your everyday and jobsite needs. For those comparing the 2018 Honda Ridgeline vs the 2017 Nissan Frontier, you'll notice they each come with a similar body style to ensure you get the most out of your pickup truck's style. However, for those who want a pickup truck that can perform on the road while offering enhanced capabilities, then the 2018 Honda Ridgeline is the model you want to choose.
Learn More About the Ridgeline View Inventory Contact Us
Performance and Power
A pickup truck is supposed to do more than just take you to and from work. It's supposed to help you haul heavy equipment and tackle the rough and tumble when it comes about. Monroe drivers opt for the Honda vs the Nissan because it delivers more performance features.
The Honda Ridgeline dishes out an impressive 280 hp while the Nissan Frontier will come in behind with 261 hp
The rear stabilizer bar comes standard on the Ridgeline to help you stay protected
Hill Start Assist ensures you have the power you need to handle the steep terrain
Towing Stability takes the fuss out of hauling the heavy equipment behind you by keeping things even as you move along the road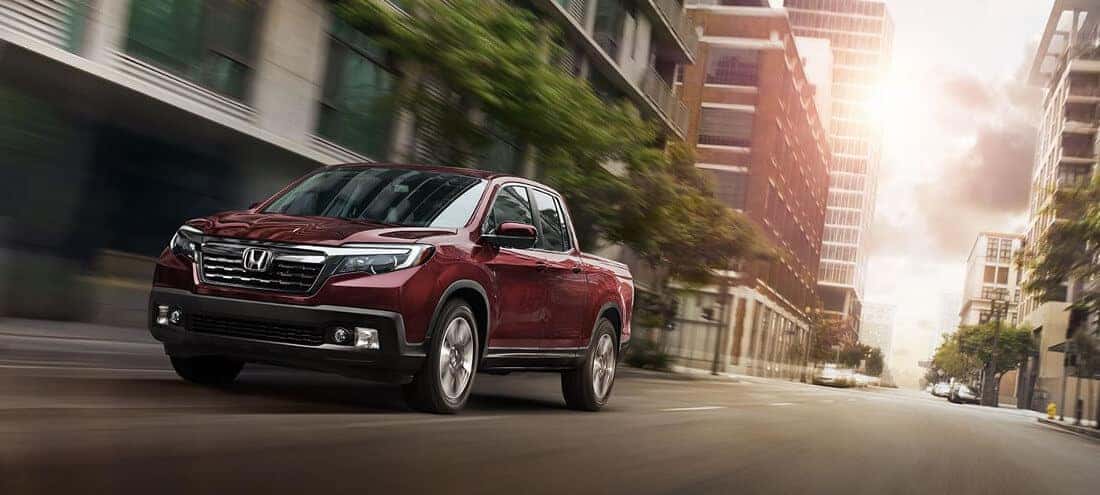 Enhanced Capabilities
Monticello drivers want their pickup truck to do more, so having enhanced capabilities allows you to cross everything off your to-do list. The Honda Ridgeline comes standard with more capabilities compared to the Nissan Frontier.
Enjoy 109 cubic feet of passenger volume compared to only 101 cubic feet in the Nissan
Haul more items with a bed that's 64 inches long compared to the Nissan that's only 59.5 inches long
Put more in your cab as the Honda offers a 1,465-pound payload compared to the 1,370-pound payload on the Nissan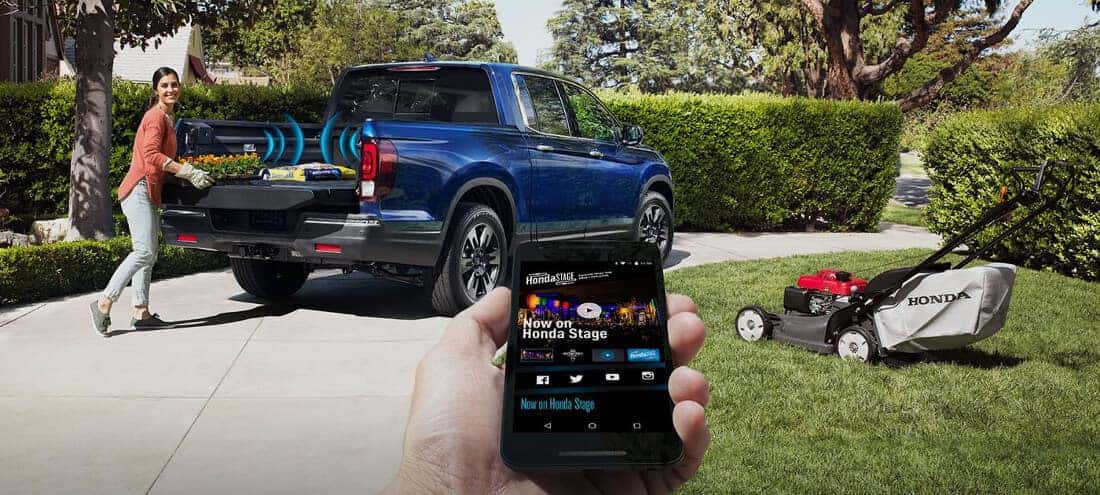 Visit Middletown Honda
Stop comparing the 2018 Honda Ridgeline vs the 2017 Nissan Frontier and head to Middletown Honda to see the pickup truck that makes sense for you. We have a nice inventory of models for you to choose from, so stop by at 520 Rte 211 E in Middletown, NY after visiting Soons Orchard, or contact us at (855) 473-3050 to learn more about our current offers.