What Can a Ridgeline Tow?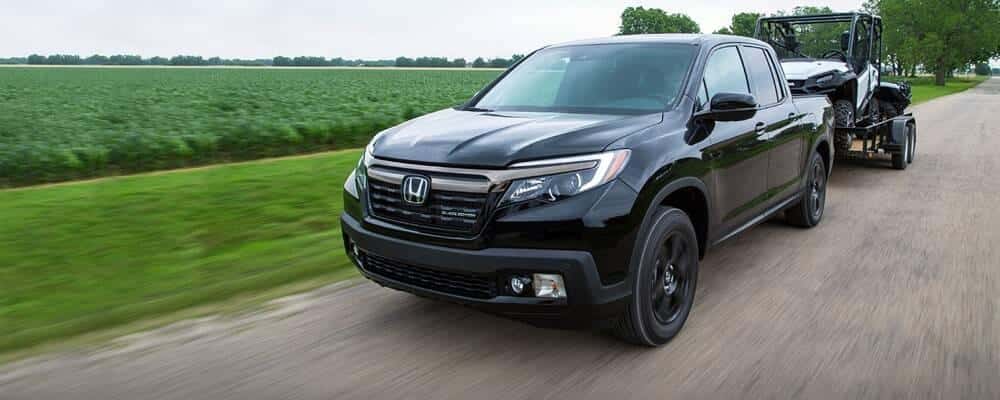 The 2017 Honda Ridgeline has earned a reputation as one of the most impressive trucks on the Goshen roads. After all, with a sleek look that perfectly comes sophistication and ruggedness, this new model was made for everyone, regardless of your hobbies and adventures. One of the best features about this new model is its towing capacity, which ranges from 3,500 to 5,000 pounds depending on which trim level you choose. So what can you tow with this new model? Find out below.
5 Telephone Poles
Did you know that a telephone pole weighs 1,000 pounds? Although you may not see many landline telephone poles around town anymore, they still do weigh a lot. If you were to drive the Honda Ridgeline, you'd be able to take five of these structures along for a ride, which means you could be a great help on the jobsite.
6.25 Motorcycles
If you're into riding motorcycles, it may be necessary to bring yours with you on your next Monroe adventure. When you're behind the wheel of the Ridgeline, you can take your motorcycle and those of your 5.25 closest friends. With an average weight of 800 pounds, towing 6.25 motorcycles will be nothing for the Honda pickup truck to handle.
12.5 Pianos
The average piano weighs about 400 pounds, so it's a heavy thing to take along for the ride. With the maximum towing capacity of the 2017 Honda Ridgeline, you can tow up to 12.5 pianos—that's a lot of ivory to see heading down the Monticello roads.
25 Manhole Covers
You likely walk past these everyday, and you probably don't think much of them, but manhole covers weigh about 200 pounds each. Thanks to the power of the Ridgeline, you'd be able to haul 25 of these around Monticello, making it easy to get the job done.
Experience Ridgeline Power at Middletown Honda
The 2017 Honda Ridgeline is a great pickup truck to have for family adventures to the Orange County Fair or workday necessities. If you want to see this impressive vehicle in person, visit Middletown Honda, located at 520 Rte 211 E in Middletown, NY. For more information about this model or our financing options, contact us at (855) 473-3050.